The Horse Care – Equine Psychology is the best way for you to gain deep insight and knowledge of this topic. You will learn from industry experts and obtain an endorsed certificate after completing the course. Enrol now for a limited-time discounted price.
Like all the courses of Animal Care, this course is designed with the utmost attention and thorough research. All the topics are broken down into easy to understand bite-sized modules that help our learners to understand each lesson very easily.
We don't just provide courses at Animal Care; we provide a rich learning experience. After purchasing a course from Animal Care, you get complete 1-year access with tutor support.
Our expert instructors are always available to answer all your questions and make your learning experience exquisite.
After completing the Horse Care – Equine Psychology, you will instantly get an e-certificate that will help you get jobs in the relevant field and will enrich your CV.
If you want to learn about this topic and achieve a certificate, you should consider this course from Animal Care.
We are very upfront and clear about all the costs of the course.
The Basics of Equine Psychology is certified by CPD Qualifications Standards, making it ideal for anyone trying to learn potential professional skills. The course is available for all students regardless of any academic background. No experience or qualification is required.

Why Should You Choose this Course
from Animal Care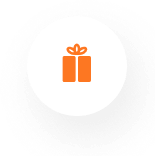 Assessment
After completing all the modules of the course, your learning will be assessed by an automated multiple-choice question exam. You can participate in the Mock Exam prior to commencing the course completion Final Exam.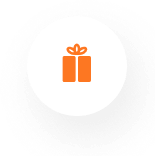 Requirements
Our Basics of Equine Psychology does not require any pre-knowledge to pursue the course. And it is compatible with any kind of device. You will get the same experience in learning whether you are using Windows, Mac, a smartphone or tablet. You can access the course materials with any kind of connection, from anywhere, without any limitation!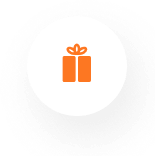 Career Path
This accredited course can be the stepping stone to your success! After finishing the course, you will be able to make diet plans for the pet, animals of the farms and brighten your career in the relevant job market. You will have an articulate understanding of the ins and out of animal nutrition. The career options for a person who has knowledge of diet and nutrition for animals is huge; you can pursue any of the following careers with the knowledge: Animal nutritionist, Animal Caretaker, Dairy Consultant, Farmers, Backyard chicken owners, Pets owner, Animal science students, Veterinarians, Veterinary technicians,
Once you've successfully completed this course, you can obtain the Digital (PDF) Certificate for only £4.99. Also, you can have your printed certificate delivered by post for only £9.99 (FREE POSTAGE). With these affordable pricing on certificates, we're also offering the PDF Transcript for £2.99. Also, you can have your printed transcript delivered by post for only £7.99 (FREE POSTAGE). All of our courses are fully accredited, providing you with up-to-date skills and knowledge and helping you to become more competent and effective in your chosen field. Our certifications have no expiry dates, although we do recommend that you renew them every 12 months.
Course Curriculum
Section 01: Introduction to Equine Psychology
Introduction to Equine Psychology

00:29:00

Section 02: Equine Communicative Behaviour
Equine Communicative Behaviour

00:23:00

Section 03: Reproduction and Stallion Behaviour
Reproduction and Stallion Behaviour

00:36:00

Section 04: Behaviour of Foals and Ponies
Behaviour of Foals and Ponies

00:23:00

Section 05: Training Horses
Training Horses

00:26:00

Section 06: Horse-Human Relationships
Horse-Human Relationships

00:19:00

Section 07: Equines Environmental and Social Behaviour
Equines Environmental and Social Behaviour

00:22:00

Section 08: Equine Locomotive Behaviour
Equine Locomotive Behaviour

00:25:00

Section 09: Unusual and Problematic Behaviour
Unusual and Problematic Behaviour

00:31:00
Course Reviews
5 stars

0

4 stars

0

3 stars

0

2 stars

0

1 stars

0
No Reviews found for this course.

Simply amazing. Took few courses during my vacation and all were good. Online courses save time and money.

A care provides engaging courses at regular price, you can check. My overall experience okay. Beginners as well won't find any problem to comprehend I believe.

Thanks a lot, easy courses and completed at my own pace. UX on this site is amazing!

I found the courses very informative so far. A care is the first platform I am writing a review for. To the newbies- before taking an online course try to gather some info about the provider, a professional platform with top accreditation will be a good choice.

The final assessment is done today. theanimalcare.org is a useful site. Highly appreciating the exceptional content.