Unleash your potential and become a skilled Dog Mobility Instructor with our comprehensive course. This course covers a wide range of topics, from training your new puppy to mastering leash and collar techniques. Dive into the intricacies of dog training, addressing common issues and using appropriate training collars to promote safe and effective mobility control.
Gain a deep understanding of cell structure and organization in dogs, exploring their anatomical and physiological aspects. Learn the importance of providing nutritious feeding, optimizing the health and vitality of your canine companions. Explore dog show categories and prepare dogs for showmanship, showcasing their skills and abilities.
Embark on a journey of knowledge and compassion, mastering puppy walking and effective barking management for a well-behaved and mobile canine companion. Throughout this course, you'll gain the necessary skills to become a competent Dog Mobility Instructor, making a positive impact on the lives of dogs and their owners.
Who is this Dog Mobility Instructor course for?
This course is designed for anyone seeking to expand their knowledge and skills in Dog Mobility Instructor. Whether you are a beginner or have some background in the subject, this course provides valuable insights and practical applications to enhance your expertise and advance your personal or professional goals.

Why Should You Choose this Course
from Animal Care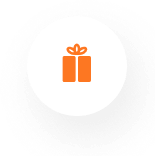 Assessment
After completing all the modules of the course, your learning will be assessed by an automated multiple choice question exam. You can participate in the Mock Exam prior to commence the course completion Final Exam.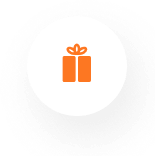 Requirements
This Professional Dog Mobility Instructor Course is available for all students, regardless of any academic background. No experience or qualification is required. This course is compatible with any kind of device. You will get the same experience in learning whether you are using Windows, Mac, a smartphone, or tablet. You can access the course materials with any kind of connection, from anywhere, without any limitation.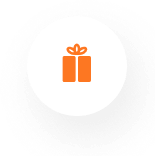 Career Path
Upon completing the Dog Mobility Instructor course, you can pursue diverse career paths. Become a professional dog trainer, specializing in mobility training for dogs with special needs. Explore opportunities in service dog training, assisting individuals with mobility challenges. Join dog training centers or veterinary clinics, offering your expertise to improve dogs' mobility and behavior. Work in animal rescue organizations, training and rehabilitating dogs for adoption. Your skills as a Dog Mobility Instructor will contribute to enhancing the quality of life for dogs and their owners.
Once you've successfully completed this course, you can obtain the Digital (PDF) Certificate for only £4.99. Also, you can have your printed certificate delivered by post for only £9.99 (FREE POSTAGE). With these affordable pricing on certificates, we're also offering the PDF Transcript for £2.99. Also, you can have your printed transcript delivered by post for only £7.99 (FREE POSTAGE). All of our courses are fully accredited, providing you with up-to-date skills and knowledge and helping you to become more competent and effective in your chosen field. Our certifications have no expiry dates, although we do recommend that you renew them every 12 months.
Course Curriculum
Basic Dog Training
Introduction

00:30:00

The Basic Commands

01:00:00

Training Your New Puppy

01:00:00

Leash/Collar Training

00:30:00

Head Collar Training

00:30:00

Training Collar or Choke Collar

00:30:00

Reward Training

00:30:00

Crate and House Training

01:00:00

Dog Obedience Training

00:30:00

Dog Training Issues

00:30:00

Advanced Dog Training Exercises

00:30:00

More Dog or Puppy Training Issues and Exercises

01:00:00

Show Training
Dog Shows

00:15:00

I'm a beginner, now what should I do?

00:30:00

Training your Dogs

00:15:00

Taking Care of Your Show dog

00:15:00

Feeding Your Dog in a Nutritious Way

00:15:00

Dog Show Categories

00:15:00

Why Smaller breeds are preferable?

00:30:00

Which Dog Show is perfect for my Dog?

00:15:00

What to remember

00:15:00

Common Terminologies

00:15:00

Puppy Training
You and Your Puppy

01:00:00

Housebreaking Your Puppy

01:00:00

Kennel Training Your Puppy

01:00:00

Clicker-Training Your Puppy

01:00:00

Walking Your Puppy

01:00:00

Barking and Your Puppy

01:00:00

Simply amazing. Took few courses during my vacation and all were good. Online courses save time and money.

A care provides engaging courses at regular price, you can check. My overall experience okay. Beginners as well won't find any problem to comprehend I believe.

Thanks a lot, easy courses and completed at my own pace. UX on this site is amazing!

I found the courses very informative so far. A care is the first platform I am writing a review for. To the newbies- before taking an online course try to gather some info about the provider, a professional platform with top accreditation will be a good choice.

The final assessment is done today. theanimalcare.org is a useful site. Highly appreciating the exceptional content.