Taking your dog for a walk is not always a, well, walk in the park! It can be challenging, especially if you have a puppy or a very large dog who seems to be taking you for a walk instead! The Complete Dog Leash Training course introduces techniques used by expert dog trainers that will help you to stay in control at all times and show your dog who's boss.
With this practical dog training course, you'll learn tips and tricks that will help you gain confidence when walking your dog and stay in complete control throughout the walk. It teaches how to hold a leash correctly, get your dog to come back when off the leash, and much more. You'll also become better at reading your dog's body language, to become a more effective trainer.
So, get ready to take back control on your daily walk and make it a peaceful journey that you both look forward to, by enrolling in this step-by-step training course today! 
Who is this "The Complete Dog Leash Training" Course for?
This Leash Training for Dog Complete Course is perfect for individuals with no prior dog training experience, struggling to train their dogs to walk with a leash. It is also great for practising professionals in the dog walking business or anyone who is seeking to kickstart a career as a dog trainer or dog walker. As all our courses are provided with a CPD Accredited Certification upon completion, it will boost your resume and make you stand out in the relevant dog care job sector.

Why Should You Choose this Course
from Animal Care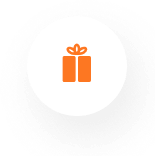 Assessment
After completing all the modules of the course, your learning will be assessed by an automated multiple choice question exam. You can participate in the Mock Exam prior to commence the course completion Final Exam.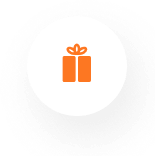 Requirements
No prior experience in dog training is required to take this course. Anyone from any academic background with a keen interest in dog training can take this course. This course is accessible from any internet-enabled smart device, so you can learn from anywhere at your own pace. Free materials are accessible for a lifetime.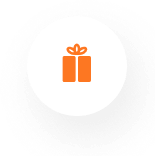 Career Path
The extensive knowledge and techniques gained from this course can help individuals who want to build a self-employed career as a Dog Trainer, Dog Walker, Dog Show Handler and Dog Care Owner.
Once you've successfully completed this course, you can obtain the Digital (PDF) Certificate for only £4.99. Also, you can have your printed certificate delivered by post for only £9.99 (FREE POSTAGE). With these affordable pricing on certificates, we're also offering the PDF Transcript for £2.99. Also, you can have your printed transcript delivered by post for only £7.99 (FREE POSTAGE). All of our courses are fully accredited, providing you with up-to-date skills and knowledge and helping you to become more competent and effective in your chosen field. Our certifications have no expiry dates, although we do recommend that you renew them every 12 months.
Course Curriculum
The Proof Is In The Pudding - This Is What People Say
Why Getting 2, 8 Week Old Parson Terrier Puppies Changed My Life And My Career!

00:03:00

What People Say Who've Used My Methods

00:01:00

Don't Take My Word For It – This Is What People Say!

00:01:00

This Could Be You Too!

00:05:00

Here's What You'll Get From This Course
Here's What You'll Get From This Course

00:05:00

The Missing Link - Preparing For The Walk
Why Preparing For The Walk Is Essential To Getting Great Results FAST!

00:10:00

This is Exactly How To Do It…

00:07:00

**Bonus Video ** Dog Frightened Of The Leash Question – Answered December 2015

00:09:00

The Walk
How to Get Your Dog to Easily Walk by Your Side

00:09:00

This Video Shows You Exactly What To Do

00:06:00

Here's Another Method That Is Really Effective

00:04:00

Recall Training
How to Teach Your Dog to Come Back When Off Leash – Why People Get This Wrong

00:08:00

Here's Step-By-Step How To Do It

00:04:00

Points To Remember When Your Dog Is Off Leash

00:02:00

Who's Walking Who? E-Book
Here's an E-Book I've written about dog walking and recall training

00:35:00

Mock Exam
Mock Exam – The Complete Dog Leash Training

00:20:00

Final Exam
Final Exam – The Complete Dog Leash Training

00:20:00

Order Your Certificate
Order Your Certificate

00:00:00

Simply amazing. Took few courses during my vacation and all were good. Online courses save time and money.

A care provides engaging courses at regular price, you can check. My overall experience okay. Beginners as well won't find any problem to comprehend I believe.

Thanks a lot, easy courses and completed at my own pace. UX on this site is amazing!

I found the courses very informative so far. A care is the first platform I am writing a review for. To the newbies- before taking an online course try to gather some info about the provider, a professional platform with top accreditation will be a good choice.

The final assessment is done today. theanimalcare.org is a useful site. Highly appreciating the exceptional content.