Do you feel like your cat is trying to talk to you? Are you confused about your cat's behaviour? This Feline Behaviour and Psychology Diploma course is designed by a qualified feline behavioural expert, who will help you to understand why cats behave the way they do and how to create a loving bond with them. It covers everything you need to become a certified cat psychologist, from the regulations for working with cats, to understanding cats' social and emotional needs.
How do cats behave when they feel happy, sad, scared or affectionate? This course will show you how to decode your cat's body language to be able to communicate with your feline companion on a higher level. You'll also learn how age and lifestyle impact your cat's behaviour.
By the end of the feline behaviour and psychology diploma course, you'll be able to use a range of advanced communication techniques to communicate effectively with cats and understand their needs. Enrol in this cat whispering course today and grow a beautiful, trusting relationship with your cat!
Every pet owner, aide and professional working with animals should know how to perform CPR. This course is ideal for animal lovers who are interested in learning medicine and exploring the basics of veterinary medicine and anyone involved in working with animals in any of the many jobs in the animal care industry.

Why Should You Choose this Course
from Animal Care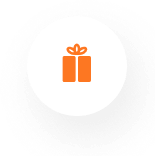 Assessment
After completing all the modules of the course, your learning will be assessed by an automated multiple choice question exam. You can participate in the Mock Exam prior to commence the course completion Final Exam.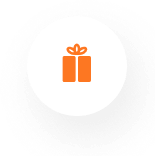 Requirements
No previous experience is required to enrol in this course. You can access the course from any kind of e-device anytime, anywhere.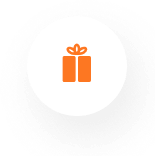 Career paths
After completing this course, you will have an excellent understanding of the psychology behind feline behaviour and will gain the practical skills to accelerate your career in this large industry, working in a related profession such as animal care assistant who works in kennels, catteries, rescue centres, shelters, and a host of other establishments, to help look after the animals.
Once you've successfully completed this course, you can obtain the Digital (PDF) Certificate for only £4.99. Also, you can have your printed certificate delivered by post for only £9.99 (FREE POSTAGE). With these affordable pricing on certificates, we're also offering the PDF Transcript for £2.99. Also, you can have your printed transcript delivered by post for only £7.99 (FREE POSTAGE). All of our courses are fully accredited, providing you with up-to-date skills and knowledge and helping you to become more competent and effective in your chosen field. Our certifications have no expiry dates, although we do recommend that you renew them every 12 months.
Course Curriculum
Feline Behaviour and Psychology Diploma
Understanding Feline

00:21:00

Feline Daily Activities and Reproduction

00:20:00

Feline Behaviour

00:43:00

Feline Psychology

00:26:00

Different Things that Cats Do

00:48:00

Regulations Working with Cats

00:22:00

Managing Your Cat's Behaviour

00:25:00

Emergencies of Feline

00:17:00

Order Your Certificate
Order Your Certificate

00:00:00

Simply amazing. Took few courses during my vacation and all were good. Online courses save time and money.

A care provides engaging courses at regular price, you can check. My overall experience okay. Beginners as well won't find any problem to comprehend I believe.

Thanks a lot, easy courses and completed at my own pace. UX on this site is amazing!

I found the courses very informative so far. A care is the first platform I am writing a review for. To the newbies- before taking an online course try to gather some info about the provider, a professional platform with top accreditation will be a good choice.

The final assessment is done today. theanimalcare.org is a useful site. Highly appreciating the exceptional content.