Embark on a transformative journey as an Environmental Advisor with our comprehensive course. Dive into the fascinating world of environment and ecology, exploring the interconnections between living organisms and their surroundings. Gain a deep understanding of environmental issues, from pollution to climate change, and discover effective strategies for their mitigation and prevention.
Learn the art of environmental planning and management, developing sustainable solutions to address complex environmental challenges. Master the principles of ecosystem management, balancing conservation and human needs. Delve into environmental law and policy, understanding the legal frameworks that shape environmental practices and governance.
Discover ways to improve environmental performance and conduct environmental management audits to ensure compliance with regulations. Acquire the skills for situational environmental management, adapting strategies to diverse contexts. Explore the realm of environmental health and sustainability, cultivating a holistic approach towards a greener and more sustainable future.
Who is this Environmental Advisor course for?
This course is designed for anyone seeking to expand their knowledge and skills in Environmental Advisory. Whether you are a beginner or have some background in the subject, this course provides valuable insights and practical applications to enhance your expertise and advance your personal or professional goals.

Why Should You Choose this Course
from Animal Care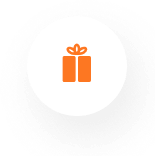 Assessment
After completing all the modules of the course, your learning will be assessed by an automated multiple choice question exam. You can participate in the Mock Exam prior to commence the course completion Final Exam.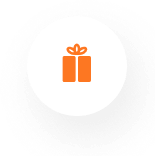 Requirements
This Environmental Advisor course is available for all students, regardless of any academic background. No experience or qualification is required. This course is compatible with any kind of device. You will get the same experience in learning whether you are using Windows, Mac, a smartphone, or tablet. You can access the course materials with any kind of connection, from anywhere, without any limitation.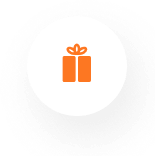 Career Path
As an Environmental Advisor, you can pursue diverse career paths in environmental consultancy, sustainability management, government agencies, non-profit organizations, and corporate sustainability departments. You can work as an environmental consultant, advising organizations on environmental policies and practices. Explore opportunities in environmental planning and management, helping to develop sustainable strategies for businesses and communities. Join environmental agencies or non-profit organizations, working towards conservation, sustainability, and environmental awareness. Your role as an Environmental Advisor will contribute to creating a greener, more sustainable future for all.
Once you've successfully completed this course, you can obtain the Digital (PDF) Certificate for only £4.99. Also, you can have your printed certificate delivered by post for only £9.99 (FREE POSTAGE). With these affordable pricing on certificates, we're also offering the PDF Transcript for £2.99. Also, you can have your printed transcript delivered by post for only £7.99 (FREE POSTAGE). All of our courses are fully accredited, providing you with up-to-date skills and knowledge and helping you to become more competent and effective in your chosen field. Our certifications have no expiry dates, although we do recommend that you renew them every 12 months.
Course Curriculum
Module 01: Environment and Ecology
Environment and Ecology

00:20:00

Module 02: Environmental Issues
Environmental Issues

00:25:00

Module 03: Environmental Planning
Environmental Planning

00:21:00

Module 04: Environmental Management System
Environmental Management System

00:31:00

Module 05: Ecosystem Management
Ecosystem Management

00:28:00

Module 06: Environmental Law and Policy
Environmental Law and Policy

00:23:00

Module 07: Improving Environmental Performance
Improving Environmental Performance

00:24:00

Module 08: Environmental Management Audit
Environmental Management Audit

00:37:00

Module 09: Situational Environmental Management
Situational Environmental Management

00:26:00

Module 10: Review and Performance
Review and Performance

00:17:00

Module 11: Introduction to Environmental Health
Introduction to Environmental Health

00:15:00

Module 12: Environmental Sustainability
Environmental Sustainability

00:23:00

Simply amazing. Took few courses during my vacation and all were good. Online courses save time and money.

A care provides engaging courses at regular price, you can check. My overall experience okay. Beginners as well won't find any problem to comprehend I believe.

Thanks a lot, easy courses and completed at my own pace. UX on this site is amazing!

I found the courses very informative so far. A care is the first platform I am writing a review for. To the newbies- before taking an online course try to gather some info about the provider, a professional platform with top accreditation will be a good choice.

The final assessment is done today. theanimalcare.org is a useful site. Highly appreciating the exceptional content.