The Dog Nutrition course offers a comprehensive exploration of the essential elements required to maintain a healthy and balanced diet for dogs. Through an in-depth study of nutrients, types of dog food, portion control, and natural diets, you will gain the knowledge and skills necessary to provide optimal nutrition for dogs.
This course begins with an examination of the specific nutrients dogs need for proper growth, development, and overall well-being. You will learn about the role of macronutrients (proteins, carbohydrates, fibre, and fats) and micronutrients (vitamins and minerals) in a dog's diet, as well as their sources and functions within the body.
This Dog Nutrition course covers the concept of natural diets for dogs, including the raw food diet, homemade diets, and the use of natural supplements. You will gain insights into the advantages and challenges of implementing natural diets, as well as the considerations for balancing nutrients and meeting dietary requirements.
Creating a balanced diet is essential for dogs to receive all the necessary nutrients. You will learn practical strategies for formulating well-balanced meals, including the appropriate ratio of macronutrients, variety in food selection, and the importance of proper food preparation and storage.
For dog owners interested in preparing their dog's meals at home, this Dog Nutrition course offers guidance on home-prepared diets. You will learn about essential ingredients, food preparation techniques, and the importance of consulting with a veterinarian or veterinary nutritionist for personalized guidance.
The Dog Nutrition course is certified by CPD Qualifications Standards, making it ideal for anyone trying to learn potential professional skills. The course is convenient for Dog Owners, Dog Breeders, Anyone who wants to make their animal feed, and People who want to start a feed business. The course is available for all students regardless of any academic background. No experience or qualification is required.

Why Should You Choose this Course
from Animal Care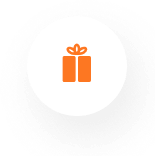 Assessment
After completing all the modules of the course, your learning will be assessed by an automated multiple choice question exam. You can participate in the Mock Exam prior to commence the course completion Final Exam.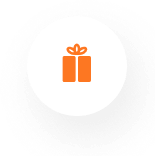 Requirements
No previous experience is required to enrol in this course. You can access the course from any kind of e-device anytime, anywhere.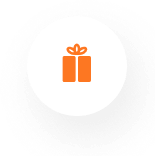 Career paths
After completing the Dog Nutrition course, you'll have a clear path to pursue various rewarding careers in the field of canine nutrition. You can become a sought-after dog nutrition consultant, providing expert advice to dog owners and pet businesses. Alternatively, you may find opportunities as a pet food industry professional, working with companies to develop nutritious dog food products. Animal shelters and rescue organizations also seek knowledgeable professionals to ensure the optimal nutrition of their dogs. With your expertise in dog nutrition, you can make a positive impact on the health and well-being of dogs, while enjoying a fulfilling and in-demand career.
Once you've successfully completed this course, you can obtain the Digital (PDF) Certificate for only £4.99. Also, you can have your printed certificate delivered by post for only £9.99 (FREE POSTAGE). With these affordable pricing on certificates, we're also offering the PDF Transcript for £2.99. Also, you can have your printed transcript delivered by post for only £7.99 (FREE POSTAGE). All of our courses are fully accredited, providing you with up-to-date skills and knowledge and helping you to become more competent and effective in your chosen field. Our certifications have no expiry dates, although we do recommend that you renew them every 12 months.
Course Curriculum
Module 01: Introduction to Dog Nutrition
Introduction to Dog Nutrition

00:20:00

Module 02: Nutrients in a Dog's Diet
Nutrients in a Dog's Diet

00:45:00

Module 03: Types of Dog Food
Types of Dog Food

00:25:00

Module 04: Principles of Feeding Dogs
Principles of Feeding Dogs

00:45:00

Module 05: Food Portion for Dogs
Food Portion for Dogs

00:35:00

Module 06: Foods to Avoid and Approach with Caution
Foods to Avoid and Approach with Caution

00:20:00

Module 07: Feeding Growing Puppies
Feeding Growing Puppies

00:40:00

Module 08: Feeding Unwell Dogs
Feeding Unwell Dogs

01:00:00

Module 09: Natural Diet for Dogs
Natural Diet for Dogs

00:45:00

Module 10: Creating a Balanced Diet
Creating a Balanced Diet

00:30:00

Module 11: Choosing the Right Diet for Your Dog
Choosing the Right Diet for Your Dog

00:30:00

Module 12: Different Diets for Different Circumstances
Different Diets for Different Circumstances

00:30:00

Module 13: Home-Prepared Diets
Home-Prepared Diets

00:35:00

Module 14: Poor Nutrition in Dogs
Poor Nutrition in Dogs

00:40:00
Course Reviews
5 stars

0

4 stars

0

3 stars

0

2 stars

0

1 stars

0
No Reviews found for this course.

Simply amazing. Took few courses during my vacation and all were good. Online courses save time and money.

A care provides engaging courses at regular price, you can check. My overall experience okay. Beginners as well won't find any problem to comprehend I believe.

Thanks a lot, easy courses and completed at my own pace. UX on this site is amazing!

I found the courses very informative so far. A care is the first platform I am writing a review for. To the newbies- before taking an online course try to gather some info about the provider, a professional platform with top accreditation will be a good choice.

The final assessment is done today. theanimalcare.org is a useful site. Highly appreciating the exceptional content.