Are you finding it a challenge to control your dog when out on the leash? Is your dog displaying signs of aggressive behaviour in the company of other dogs? Why does your dog bark at some dogs and not others?
 The Stop Dog Attacks – CPD Certified Dog Training Course is designed to teach effective techniques used by qualified dog trainers that will help you to control your dog and get it to behave impeccably in the company of other dogs.
You will learn about the many different reasons for a dog attack, how to pick up on aggressive and submissive body language cues, train your dog to stay by your side on a walk and remain calm when other dogs approach. What's more, you'll be able to spot any warning signs to prevent a fight from breaking out. All the lessons in this training course are designed in such a way that learners of all levels of experience can follow. Enrol today and put a stop to aggressive and disruptive behaviour once and for all!

Why Should You Choose this Course
from Animal Care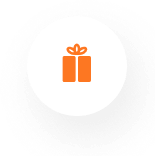 Assessment
After completing all the modules of the course, your learning will be assessed by an automated multiple choice question exam. You can participate in the Mock Exam prior to commence the course completion Final Exam.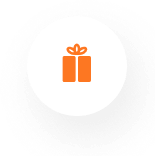 Requirements
The Stop Dog Attacks – CPD Certified Dog Training Course is well suited for all available devices. Whether your device is a MAC or Windows PC, smartphone or tablet, you can get the same experience in your online learning. You can continue your learning from any location without any barrier. To continue after enrolling in this course, you will need to have an internet connection. This course requires no formal qualifications. This course is one of the best courses for dog owners experiencing aggressive behaviour in their dog towards other dogs. You should also have a desire to learn more about dogs.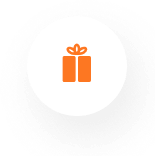 Career Path
After completion of this course, you will be able to kickstart a career in the field of dog psychology. After completing the Stop Dog Attacks – CPD Certified Dog Training Course, You will have all the necessary knowledge and skills required to succeed in this sector. This Stop Dog Attacks – CPD Certified Dog Training Course will make you able to add this qualification to your CV and Resume to get your dream job.
Once you've successfully completed your Stop Dog Attacks - CPD Certified Dog Training, you can obtain the Digital (PDF) Certificate for only £2.49. Also, you can have your printed certificate delivered by post for only £4.99 (FREE POSTAGE). With these affordable pricing on certificates, we're also offering the PDF Transcript for FREE. This Offer is valid till the month of July. All of our courses are fully accredited, providing you with up-to-date skills and knowledge and helping you to become more competent and effective in your chosen field. Our certifications have no expiry dates, although we do recommend that you renew them every 12 months.
Course Curriculum
The Proof Is In The Pudding - This Is What People Say
Why Getting 2, 8 Week Old Parson Terrier Puppies Changed My Life And My Career!

00:03:00

This Is What People Say Who've Learnt My Methods

00:01:00

This Could Be You!

00:04:00

This is What You'll Get from This Course
You'll be Able To Do All This After the Course…

00:04:00

Important - Please Read This Before Starting The Course
Important – Please Read This First

00:05:00

Challenging And Submissive Signals In Dogs
How To Recognize Challenging And Submissive Signs In Order to Stop an Attack

00:11:00

Body Language And How To Get Leadership qualities

00:07:00

Pulling on the Leash and Dog Aggression
The Missing Part of Dog Aggression – You Must Get This Right First

00:10:00

How To Get Your Dog To Walk Calmly On The Leash And Integrate Aggressive Dogs

00:08:00

Who's Walking Who E-Book

00:30:00

This Video Shows You How To Get An Aggressive Dog To Relax Around Other Dogs

00:05:00

A Dog Attack
What A Dog Attack Means And How To Stop It Happening Again

00:10:00

The Transcript To Lectures 6,7 And 10

00:06:00

Mock Exam
Mock Exam – Stop Dog Attacks – CPD Certified Dog Training

00:20:00

Final Exam
Final Exam – Stop Dog Attacks – CPD Certified Dog Training

00:20:00

Order Your Certificate
Order Your Certificate

00:00:00

Simply amazing. Took few courses during my vacation and all were good. Online courses save time and money.

A care provides engaging courses at regular price, you can check. My overall experience okay. Beginners as well won't find any problem to comprehend I believe.

Thanks a lot, easy courses and completed at my own pace. UX on this site is amazing!

I found the courses very informative so far. A care is the first platform I am writing a review for. To the newbies- before taking an online course try to gather some info about the provider, a professional platform with top accreditation will be a good choice.

The final assessment is done today. theanimalcare.org is a useful site. Highly appreciating the exceptional content.
int(1481)